Coal fields were allocated without scrutiny and arbitrarily, says CBI
Edited by Surabhi Malik
Mar 12, 2013 14:45 (IST)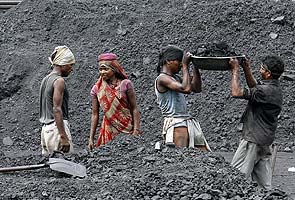 New Delhi: A report by the CBI has informed the Supreme Court that valuable coal fields were assigned to private firms via "a flawed and arbitrary process." The findings will further embarrass the government, which has been on the defensive since its auditor said that Rs 1.86 lakh crore were lost because coal blocks were allocated without transparency.

For three of the years under review, the Prime Minister held direct charge of the Coal Ministry.
The court has asked the CBI for an assurance that the inquiry's details will not be shared with the government. The CBI's director has been asked to file a written undertaking guaranteeing this.

Attorney General GE Vahanvati defended the government's policy in the Supreme Court and will file its defence by the next hearing on April 30.

The CBI's report states that there was no process to establish the financial track record of companies who were granted coal blocks, the Coal Ministry didn't scrutinize applications thoroughly, allowing companies to get land coal blocks despite misrepresenting facts.

In May last year, the CBI was asked by the Central Vigilance Commission (CVC) to investigate the government's coal block policy between 2006 and 2009 on the basis of a complaint filed by a BJP MP.

The government has been arguing that its policy was not focused on revenue, but on ensuring industrial and infrastructural development.

More News From